Welcome to the covergasm blog hop giveaway – Selena Kitt style!
My favorite oh-my-god-I-love-it-so-much cover?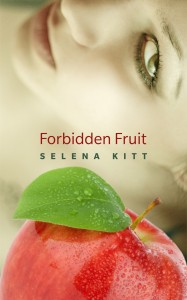 In fact, I love it so much, I want to give it away! 
That's right, just click on the Rafflecopter link below and you can be entered to win an autographed PRINT book or 2 ebooks copies of Forbidden Fruit!